The church has prayer groups which meet on an ad hoc basis to support the life of the church and its place in our community. These meetings take place in people's home or in the church and can involve one or two people or the whole church. Prayer is a vital part of the life of our family and a vital part of listening and learning from God. At one end of the spectrum we pray for the sick while at the other we pray for the life of the world and the state of our country.
As noted below, we hold regular weekly 'Zoom' prayer meetings on Wednesday from 9-9.30am. If you would like to join in please contact Sue France for detail at... sue.france@methodistic.org.uk
Please Join us for a time 'Virtual' Reflection and Prayer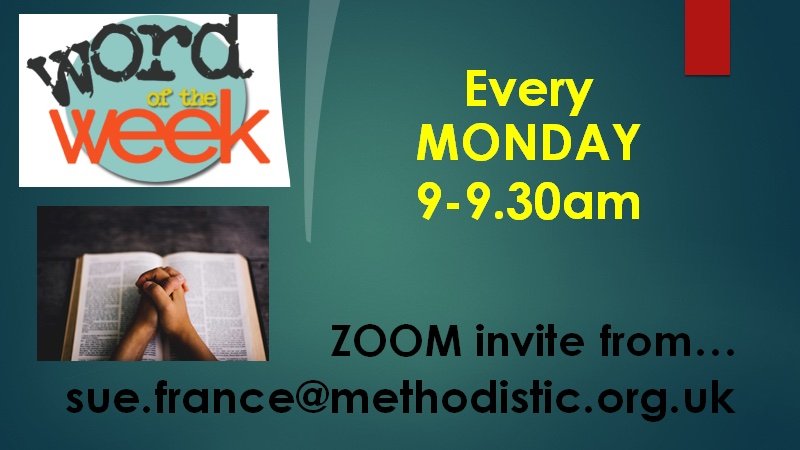 Please come any MONDAY MORNING from 9-9.30 to join a zoom time of Reflection & Prayer.

We look at a WORD followed by some related pictures and quotes (slides) to focus our thoughts and prayers.

We then take some time for quiet and spoken open prayers together.

If you would like to join then please email a request to the above address and I will send you the link for the month.

We always include prayer on;

WORSHIP

LEARNING & CARING

SERVING & EVANGELISM

It is such an encouraging, challenging and refreshing time so please come.

ALL ARE WELCOME

Sue France
Please note that we also hold occasional Special Prayer meetings. You can find details of these as they happen in our 'Notices' section ...here.